We had a great turnout for Barbie Fiorentino's talk at our January meeting and lot of you made a special effort to let her know how much you enjoyed it, thank you. We also had a decent turn-out on Friday night at Jost Chemicals for her second talk. We will be doing a second talk (another Friday) so far for the April meeting so mark it on your calendar and plan to attend. You get to ask a lot more questions of the speakers at this meeting. Barbie and I also visited several fishrooms during the day including Mike Hellweg, Steve Edie and "Pleco-Doc" Andy White. Thank you for opening up your fishrooms for our guests. We do have other guests coming in so if you would like to open up your fishroom for a tour please give me a holler in advance. We have a bunch of cool speakers lined up, all the way thru June now, I'll get the new list up soon! I decided to put up a few pictures of our tours here, in no particular order.
Albino Pleco long-fin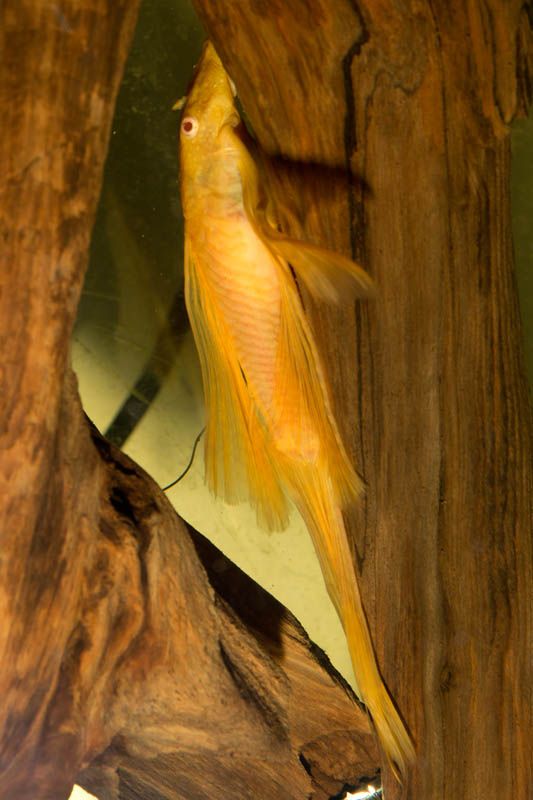 Steve's Daffodils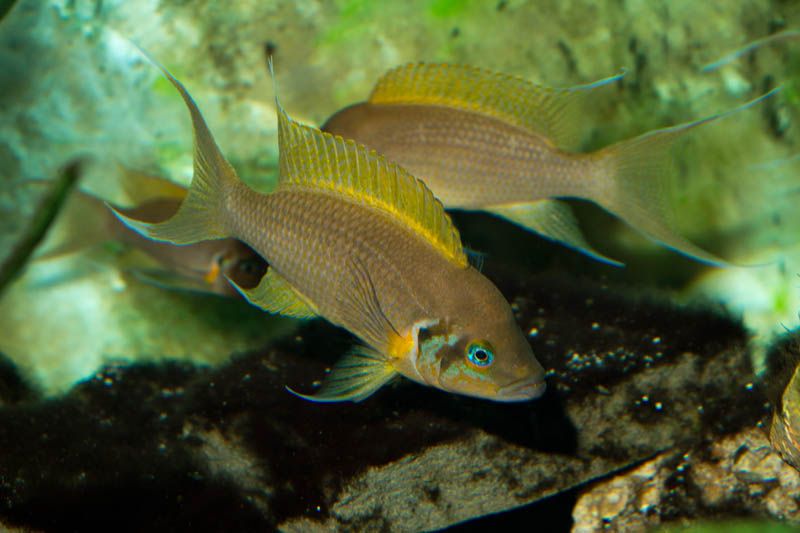 Steve's multis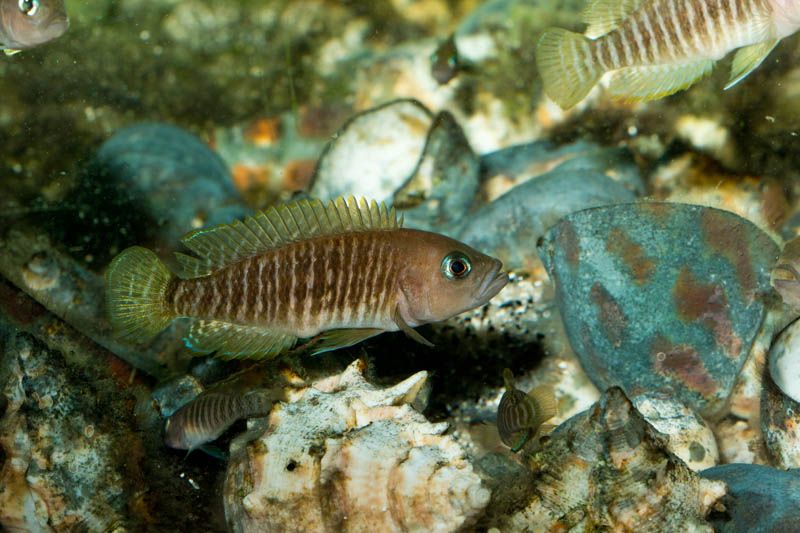 yep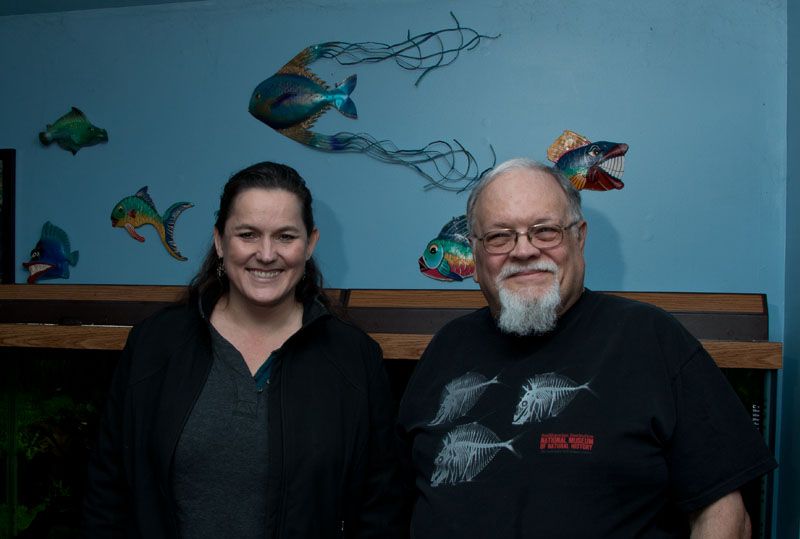 One of Andy's "little Plecos" Hypostomus margariter, see cichlid for size marker!
And some pleco caves (I think from
http://www.plecocave.com
, Brantley Berry) Andy says with L-316 & L-174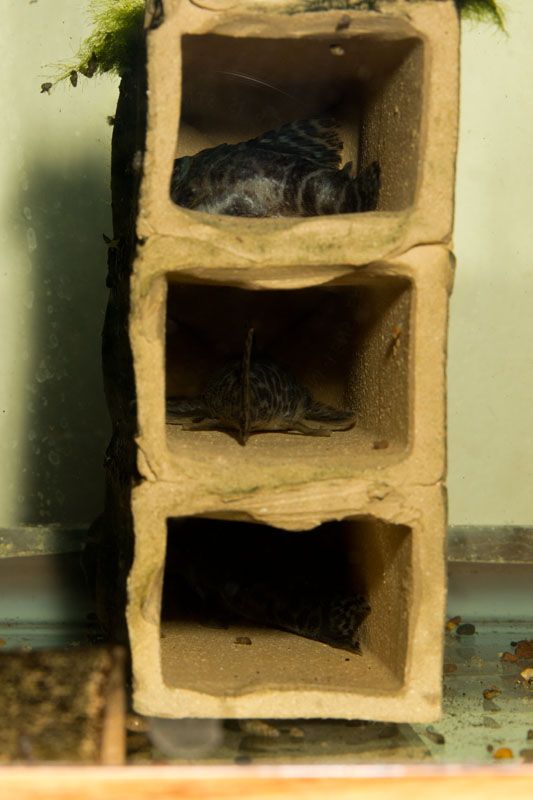 And of course our gracious Friday nite host Jerry Jost & Barbie - thanks again Jerry!
Gary Lange